139
Lee County
Online Divorce Service
100% Service Satisfaction Guaranteed
How It Works
To file for divorce without fuss and stress, follow 3 easy steps.
Complete the Online Survey
Provide us with the necessary information regarding your marriage and divorce simply by answering the questions.
Check completed forms
Receive completed forms backed by our 100% satisfaction guarantee and a step-by-step guide with further instructions.
File Papers with the Court
Submit your divorce forms to the court in any convenient way available to you. Notify your spouse about the divorce.
Valid Grounds for Divorce in Lee Lee County
Lee County's divorce rate is approximately 13%. And as one of the state's largest counties, it is a big reason why Florida has the 8th most divorces in the country.
Since Florida is a no-fault state, neither spouse has to take responsibility for the marriage's dissolution. Being a part of the State of Florida, Lee County is subject to the same regulations.
As per state law, there are two valid grounds a couple can use to file for divorce in Lee County:
The marriage is irretrievably broken, which means that the relationship has ended and cannot be saved;
One spouse is mentally incapacitated for the last three years. This ground for divorce needs to be verified by a reputable medical institution.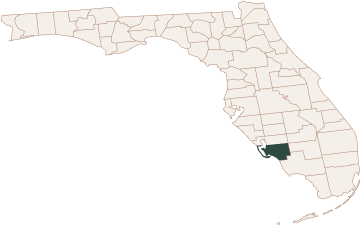 Lee
County
We have been featured in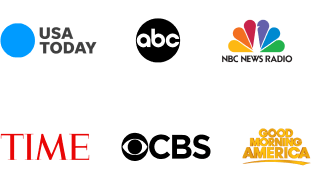 Why LeeCountyDivorceOnline Is Your Best Option
With LeeCountyDivorceOnline.com, you can prepare your divorce documents online. For just $139, you'll get all the required forms and clear instructions on how to file them with the court. We have 7+ years of experience providing quality service and are experts at filing divorce forms in Lee County following the peculiarities of local Family Law. You won't get confused with complicated legal documents. Choosing LeeCountyDivorceOnline.com is the right decision since it gives you:
Satisfaction Guarantee
We stand by the quality of our services
Filing Guide
A detailed guide on filing with the court without an attorney
Easy Editing
Checking answers and correcting mistakes at any convenient time
Required Forms
A complete package of papers for your case
Fast Delivery
Ready-made legal forms within 2 business days in your mailbox
Cost Effective
Saving money and time on meetings with a lawyer
Affordable Process
Forms preparation without leaving home
Customer Care
Professional customer support
Get completed divorce forms in just two business days, ready to sign and file with the court!
Start Now
Benefits of Our Service
At Lee County Divorce Online we:
100%
satisfaction guarantee

What Clients Say About Us


"Leecountydivorceonline.com is the best service in Lee County to help prepare documents for an uncontested divorce. I got my ready-made papers within 2 days and easily filed them with the court using the clear instructions provided by Leecountydivorceonline.com. I never thought it would be so fast!"


"When I finally decided to get divorced, I didn't know what to do with all the paperwork. It added more stress to an already difficult situation. Fortunately, my friend recommended Leecountydivorceonline.com. It turned out to be the best option because I managed to get all my forms prepared, and they got approved by the court on the very first try."


"Thanks to Leecountydivorceonline.com my divorce started much easier than I expected. Paperwork is usually the most difficult part, but it was easy and fast for me because I used this service. I got my forms, signed them, and filed my papers with the court. At least something about the divorce process can be simple."


"My husband and I were not ready to pay a bunch of money for a divorce, so we decided to make everything peacefully and use Leecountydivorceonline.com to save our budgets. It costs 5 times less than a lawyer and ended up being the only thing we had to spend money on outside of the filing fees."


"Leecountydivorceonline.com fully met my expectations. I was looking for a service to provide me with relevant forms, and I found it. The court accepted my papers, and now I can finally start my new life. Moreover, I saved a fortune because I didn't need a lawyer. Thanks a lot for my low-cost divorce!"


"I'm not a fan of online services, so I was skeptical about using one for my divorce filings. Normally, I get easily confused with instructions. But that wasn't the case with Leecountydivorceonline.com. This online tool made everything clear and simple. I answered the questionnaire and received my completed forms. All I had to do was sign and file them with the court. And this step was also easy thanks to the clear filing instructions."
Lee County Courts Addresses
Get your divorce forms ready with LeeCountyDivorceOnline.com and file them with the most easy-to-reach court. Use this list to get relevant court addresses and phone numbers.
Justice Center

2075 Dr. Martin Luther King Jr. Boulevard,

Fort Myers, FL 33901

Phone: (239) 533-5000

Lee Justice Center

1700 Monroe Street,
Fort Myers, FL 33901

Phone: (239) 533-1700

Lee County Government Center

1039 SE 9th Place,
Cape Coral, FL 33990

Phone: (239) 533-7101